Board Member
Stephen Adams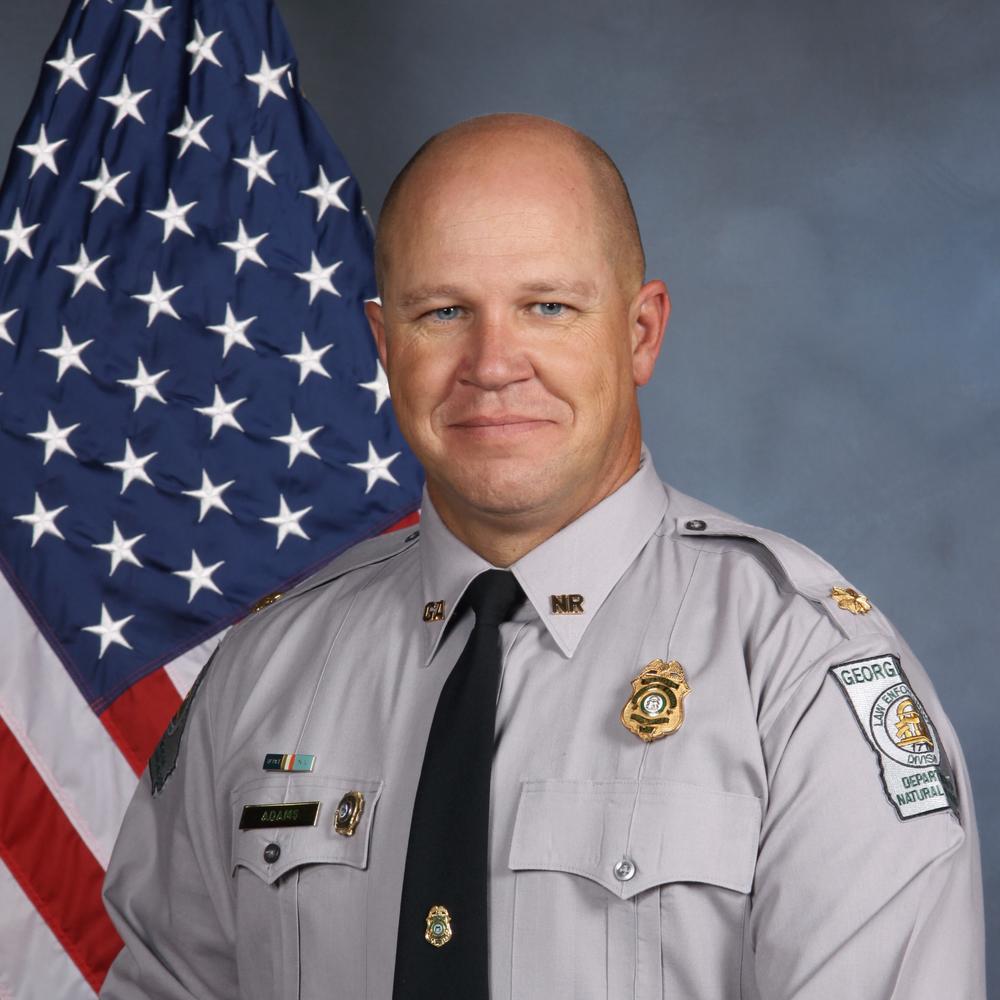 Major Stephen Adams, originally from Clarkesville, Georgia is a 27-year veteran of the Georgia Department of Natural Resources. He also serves as the vice chairman of the GA POST Council as well as chairman of the Training and Standards Committee.
Adams has an Associate degree in Wildlife from Abraham Baldwin Agricultural College, is a graduate of the Georgia Law Enforcement Command College at Columbus State University and the 246th Session of the FBI National Academy. He was a member of the 22nd Georgia International Law Enforcement Exchange Delegation to Israel. He is a member of the 2nd Cohort of the National Association of Conservation Law Enforcement Chiefs Leadership Academy
Adams is a Past President of the Peace Officers Association of Georgia, and is a current member of the Georgia POST Council where he serves as the vice chairman of the council as well as chairman of the Training and Standards Committee. He holds both General Instructor and Firearms Instructor certifications from POST.
He currently serves as a Major with the DNR Law Enforcement Division and during his career with DNR he has been assigned to several locations in the state including the North East Georgia Mountains, Lake Lanier as well as serving 6 years at the rank of Captain on the Georgia Coast.
Major Adams currently lives in Flowery Branch with his wife Renee who is a 6th grade Earth Science teacher. Major Adams and his Renee have two sons, Hayden and Colby.